The Browser Without History
Imagine a browser that NEVER leaves any browsing history on the browser or on your computer.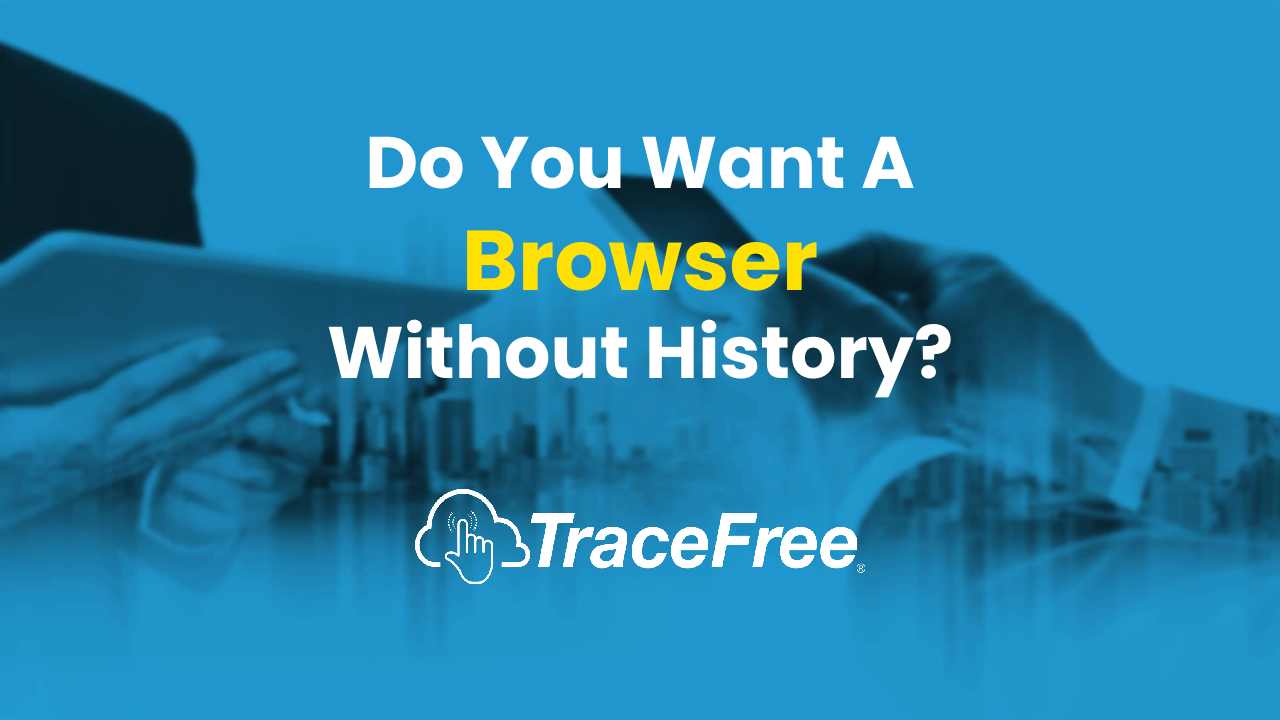 News | Back to all news |
Do You Want A Browser Without History?
There are browsers that delete your browsing history on logout, but wouldn't you rather use a browser that leaves no history on your computer or on any website WHEN you browse?
Do you want to know that all of your browsing and search history can never be stored on your browser or your computer?
TraceFree is no browsing history browser.
It is a virtual private browser which means ALL data, that includes history from browsing, stays on the server and NEVER gets on your device. There is nothing on your computer to delete!
Browse the Web knowing that nothing can ever get stored on your computer.
Constantly finding and deleting ALL browsing evidence is a pain, isn't it?
Here's another great thing about a browser without any history.
Google can NEVER match your computer with your browsing history either.
Sure Big Tech still captures your browsing data but they can NEVER match it to you!!
Here is the video how you can be trace free on the Web.
Here's How It Works
The TraceFree Browser runs on a server in the cloud and NOT ON YOUR COMPUTER.
ALL browsing and search history stay on the TraceFree server and get deleted when you log out. It is like your browsing never happened, because it didn't take place on your computer.
TraceFree is the best virtual browser because you only see what our server sees but nothing ever touches your computer. The entire browsing session is virtual.
Wouldn't you like to start browsing with the no browsing history browser?
Are you ready to browse without any history?
TraceFree is now available for Windows OS. You can start a 7 Day Free Trial today!
The Safest Way To Browse The Web
"Always Safe Always Private Browsing"