QAnon Author Interviews TraceFree
Fake News is misleading millions of Web surfers.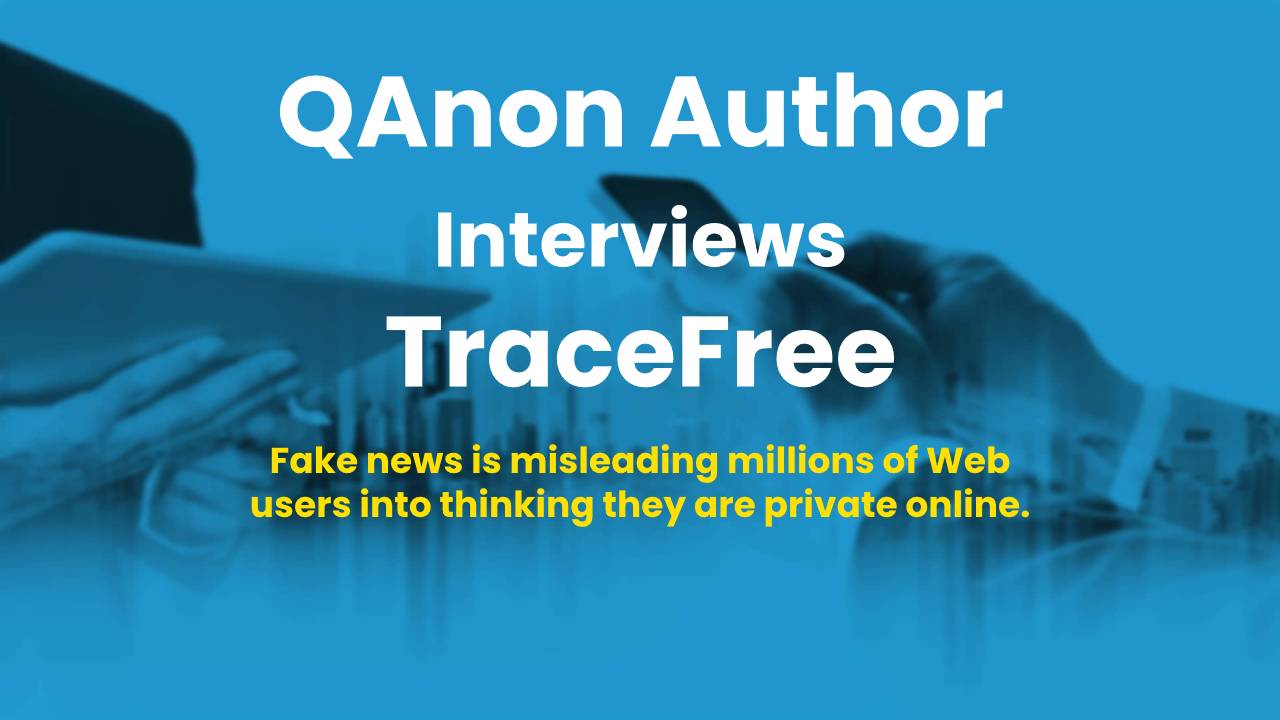 News | Back to all news |
QAnon Author Interviews TraceFree
The co-author of the best selling book QAnon: An Invitation to The Great Awakening, recently sat down with the Founder and Inventor of TraceFree, to discuss the ONLY way to be completely anonymous on the Web..
After first being told Incognito mode would keep you private on the Web, the media is now misleading everyone into thinking that using a VPN will keep you private and secure while browsing.
Millions of people are being deceived into believing their browsing is private from Big Tech an the government when using a VPN or private browser like Brave.
The Founder explains how Big Tech and the government are still able to easily identify and track you using every privacy solution like these on the market today.
TraceFree offers a way to show you how Big Tech identifies you here.
Here is the eye opening interview!
The QAnon TraceFree interview was also posted on BitChute and it can be found here.

TraceFree is now available for Windows OS. You can start a 7 Day Free Trial today!
The Safest Way To Browse The Web
"Always Safe Always Private Browsing"