What Is The Best Private Browser?
A private browser must keep you private from websites, search engines, Internet providers and most importantly your computer.
News | Back to all news |
What Is The Best Private Browser?
The best private browser must hide your identity, location and device when visting any website.
Hiding your IP address with a VPN, hiding your searches with a private search engine and blocking trackers with a browser like Brave is NOT ENOUGH to keep you private online.
If you want to be COMPLETELY PRIVATE on the Internet, you must make sure you cover your tracks on ALL FOUR POINTS when browsing: the website, your Internet provider, the browser and your computer.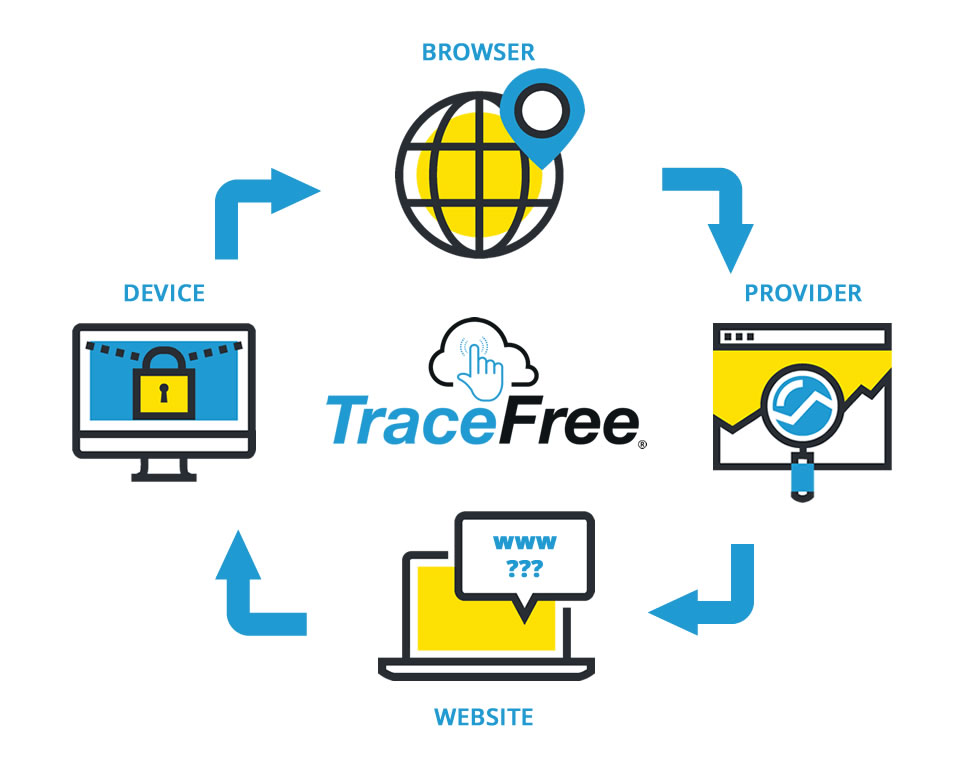 The Best Private Browser Must Cover All 4 Points
The website should not be able to identify you, your true location and the computer you are visiting with.
The Internet provider should not be able to tell what sites you are visiting and visited. It must also not be able to see ANY data you send.
The browser should not keep any record of what site you visited.
There should be NO browsing evidence (cookies, browsing history, temp files and viruses) of any kind on your device.
NOBODY should be able to tell what sites you visited.
A Virtual Private Browser is the BEST Private Browser
TraceFree Is The Best Private Browser
TraceFree is the ONLY virtual private browser which means your device NEVER leaves any trace when browsing and there is NEVER any trace of your browsing on your computer.
With TraceFree you are ALWAYS ANONYMOUS on the Internet.
Each browsing session starts with a cookie less browser on one of our servers. You browse the Web using our server thereby making sure your computer is NEVER seen or touched.
Start your 30 Day Free Trial today.
The Safest Way To Browse The Web
"Always Safe Always Private Browsing"